Adman Steel Sheds expand Display Area into Northern Ireland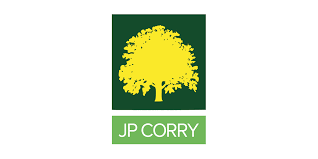 Adman Steel Sheds expand Display Area into Northern Ireland
Over the last 18 years Adman Steel Sheds have been steadily expanding our Display areas.
We are now delighted to announce that as part of this expansion we have partnered with JP Corry Building Providers in Northern Ireland. Our Mini-Store, Multi-Store and Greenhouse products are now being stocked in 5 JP Corry stores.
With a strong network of branches across Northern Ireland and Isle of Man, JP Corry is one of Northern Ireland's leading building suppliers.
Speaking on the expansion Paul Nolan, Adman Steel Sheds said, "We have been looking to expand into Northern Ireland for some time now and are delighted to now partner with JP Corry to bring this expansion to fruition. JP Corry have a network of Stores across Northern Ireland and to start we have installed our Mini-Store and Multi-Store Steel Sheds and MultiGrow Greenhouses into 5 of their stores. Our main aim is to help people with the extra space that they need and want and it is very exciting for us to be now offering this in Northern Ireland".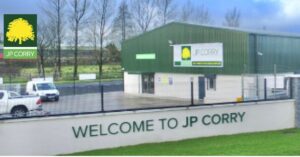 JP Corry said. "Adman Steel Sheds are an ideal fit for us – We previously did not offer sheds or Greenhouses are part of our Outdoor Living range and it is now very exciting to have their products available to our customers. We were very impressed with their Customer Service and the quality of their products which make them an ideal fit for our company. As part of our own expansion we have been renovating and adding Outdoor Living areas to a number of our stores and with the addition of the Steel Sheds and Greenhouses it completes this process.
JP Corry's friendly and professional staff are committed to providing the highest levels of customer service by offering expert, tailored advice to each and every customer and at Adman Steel Sheds, we look forward to continuing this with our own products and Service.
Visit our Display areas page to see where you can purchase your Adman Steel Shed or Greenhouse in Northern Ireland
Back to news
CONTACT ADMAN FOR MORE DETAILS
Adman Steel Head Office
Ballycanew Road
Gorey
Co. Wexford
Ireland
Our normal opening hours are:
Monday to Friday – 8am to 5pm
Saturdays – 10am to 4pm
Sundays and Bank Holiday Mondays – Closed