Build & Renovate Feature Interview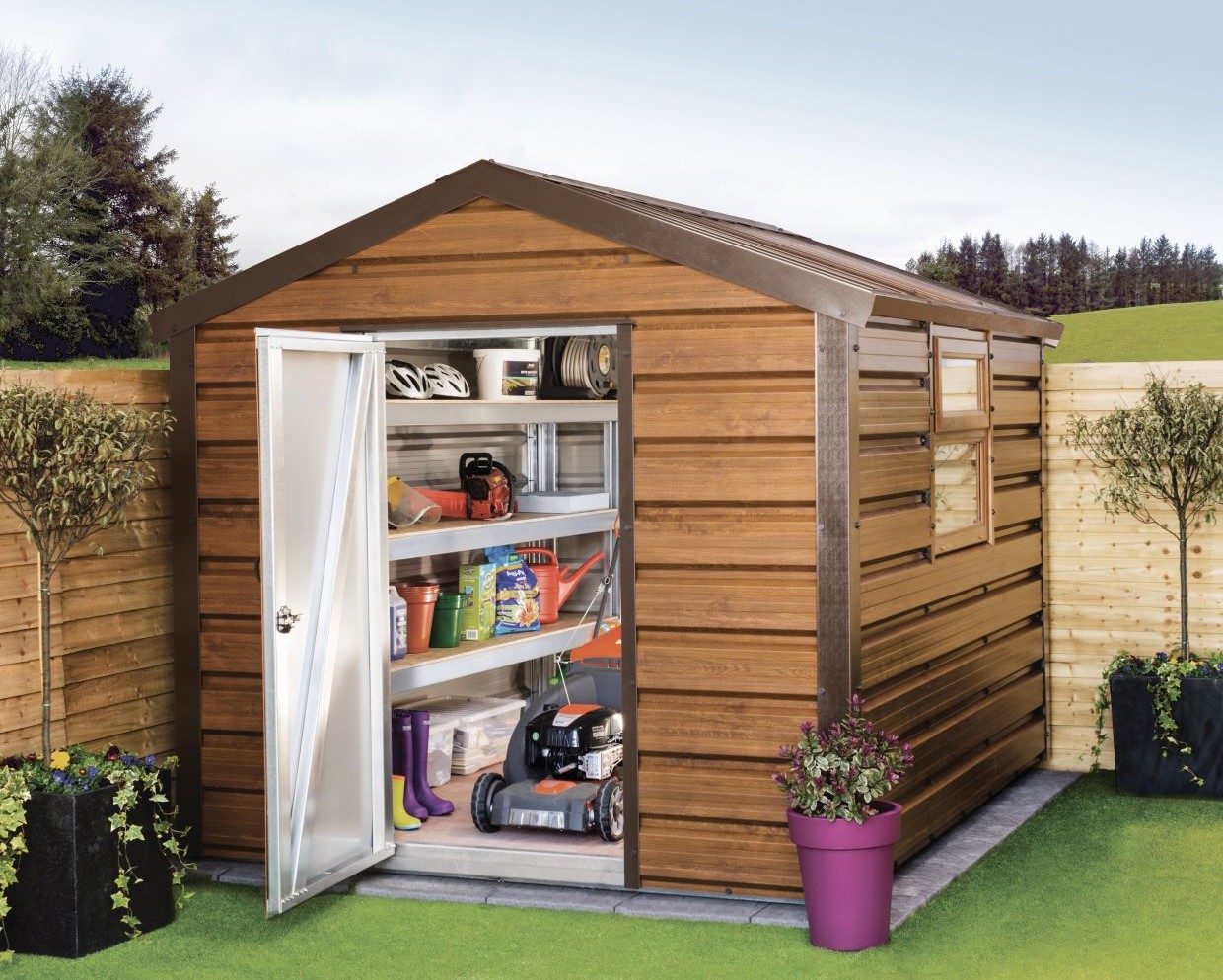 Build & Renovate Feature Interview
We were delighted to feature in this month's Build and Renovate magazine. Our Managing Director Paul Nolan was interviewed for the piece. It was great to convey what's at the core of our Company and what we can offer.
Read the Full Interview below.
"Our main aim is to help people get the extra space that they need and want"

Paul Nolan of Adman Steel Sheds speaks with Build & Renovate
Words: Emer Kelly

Adman Steel Sheds manufacture an extensive range of steel garden sheds, garages, garden rooms and greenhouses. Each Adman Steel Shed is made to order in their factory in Wexford, with a choice of sizes, colours, doors and a host of unique storage options that can be specified to suit your garden and storage requirements.

Quality materials partnered with excellent workmanship is at the core of the success of Adman Steel Sheds. All units are constructed with a heavy-duty galvanised steel framework, door hinges & locks.
The finishing's are of an excellent standard with soft edge folds on exterior flashings and non-drip roof sheeting used throughout. Adman Steel Sheds also offer a range of insulated garden sheds, garages, workshops and garden rooms. These are constructed with fully insulated walls and roof panels. While retaining the same robust construction these easily heated units have the added advantage of retaining heat and are an excellent solution for those needing a workshop, separate treatment rooms or office space.

Their Greenhouse range is made with a heavy-duty steel base frame, ready to accept paving slabs to act as an internal floor. All Greenhouses are equipped with double sliding doors and a large sliding vent as standard.
"Our sheds are long lasting and durable; all of our framework is fully galvanised along with a 15 year anti rust guarantee and the expected lifespan of more than 30 years. The biggest advantage to a customer purchasing from us is the level of service that we provide; our main aim is to help people with the extra space that they need and want,'' explained Paul Nolan.

Adman Steel Sheds offer as standard free nationwide delivery and professional assembly by their own team of fully trained fitters.

"We are one of the biggest Irish producers of garden buildings in Ireland and that is down to our Quality and Customer Service. When Quality, Value and Customer Service is second to none, the word spreads and then the orders come in. We always aim to do a good job and every member of our team knows that our aim is to help our customers whether it is giving them an understanding of what they want, get their sheds in place or fix problems.

Our general approach is we will fix any problem at any cost. We are close on building 5,000 units a year and we have 75 employees."

Anyone looking to purchase, the advice Adman Steel Sheds would offer is?
"If customers can be clear in their own minds what they need the space for, in our view that would be the most important element. We try to find out what they are going to be using the unit for to ensure that it will meet their requirements.

Our team can advise the customer on the unit that best suits their needs – this helps ensure the customer is 100% satisfied in the long-term with their unit and it fully meets their needs".

When it comes to the short term future of Adman Steel Sheds?
"Our focus is on improving our existing products and adding new accessories. Servicing customers on the Island of Ireland is also a priority for us. Geographically, we don't have a strong presence in Northern Ireland so we're focused on building on this. It is more so a geographical expansion rather than a product expansion for the next couple of years.'' concluded Paul Nolan.
Back to news
CONTACT ADMAN FOR MORE DETAILS
Adman Steel Head Office
Ballycanew Road
Gorey
Co. Wexford
Ireland
Our normal opening hours are:
Monday to Friday – 8am to 5pm
Saturdays – 10am to 4pm
Sundays and Bank Holiday Mondays – Closed